Mark Your Calendar!
Hanukkah starts Thursday, December 7th.
Ground Shipping Cutoff: 11/30
2-Day Shipping Cutoff: 12/2 by 12pm EST
Customers would need to place their orders by 11 AM EST and PST (we are shipping out of NJ, IL and CA for tonies.com and FBM) in order to guarantee holiday delivery.
Ground: Wednesday, December 13th
Expedited (2nd Day Air) & USPS First Class Mail: Tuesday, December 19th
All orders placed after November 1, 2022 are eligible for return until February 28, 2024.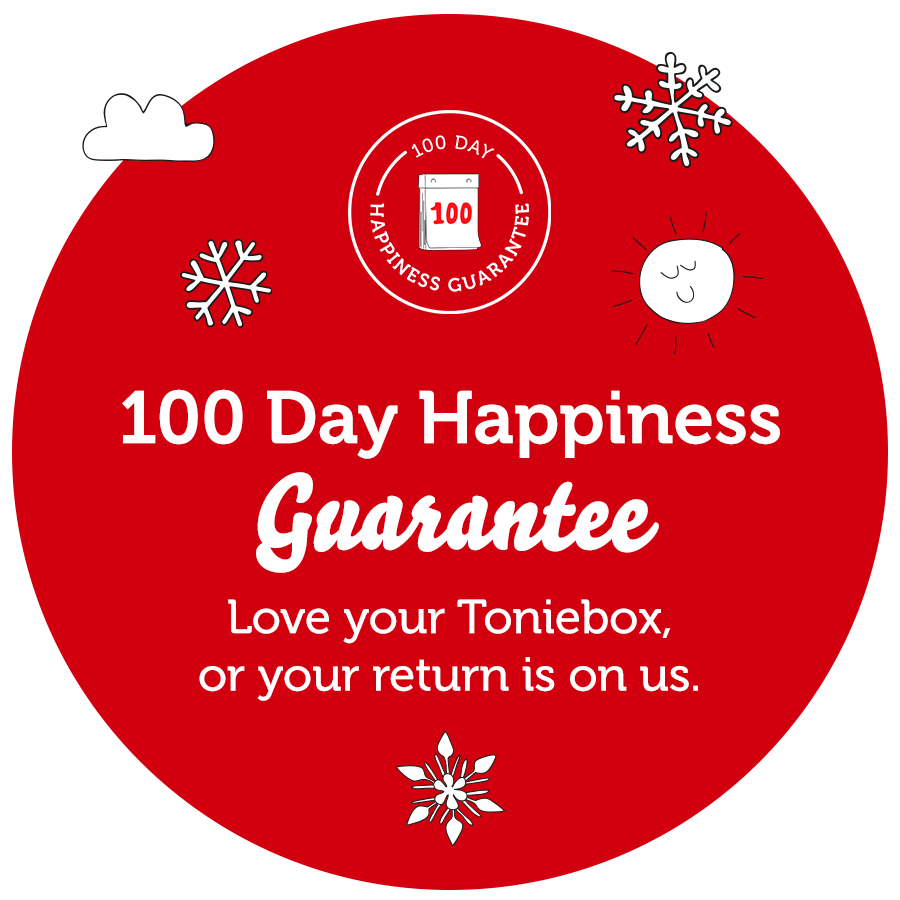 100 Day Happiness
Get notified when your items are back in stock!
Get notified when your Tonie is back in stock!
By clicking "Get Notified", you agree to our Terms of Service, acknowledge our Privacy Policy, and agree that we may send you updates about this product and other tonies® products and services.