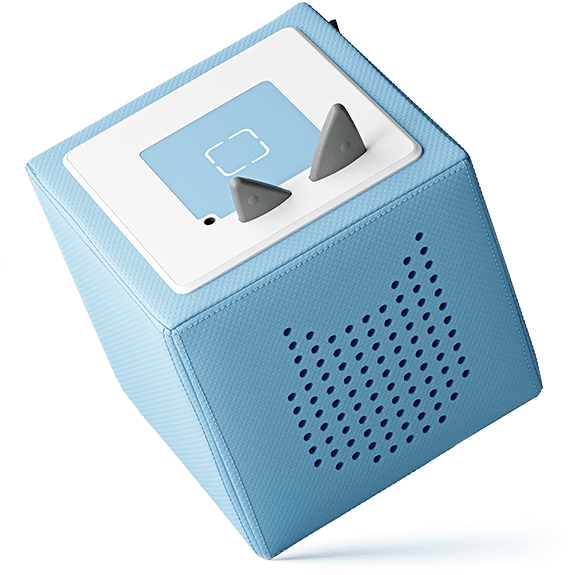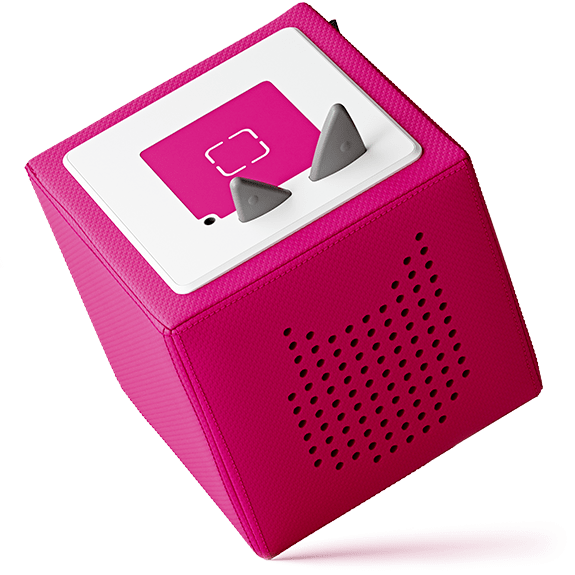 One little box.
Countless big
adventures.
The Toniebox is an imagination-building, screen-free digital listening experience that plays stories, songs, and more.
Made for
little

listeners
Designed to foster imagination and active play for children ages three and up, it's everything a young explorer's growing mind needs!
Skip carousel Learn more about the features of the Toniebox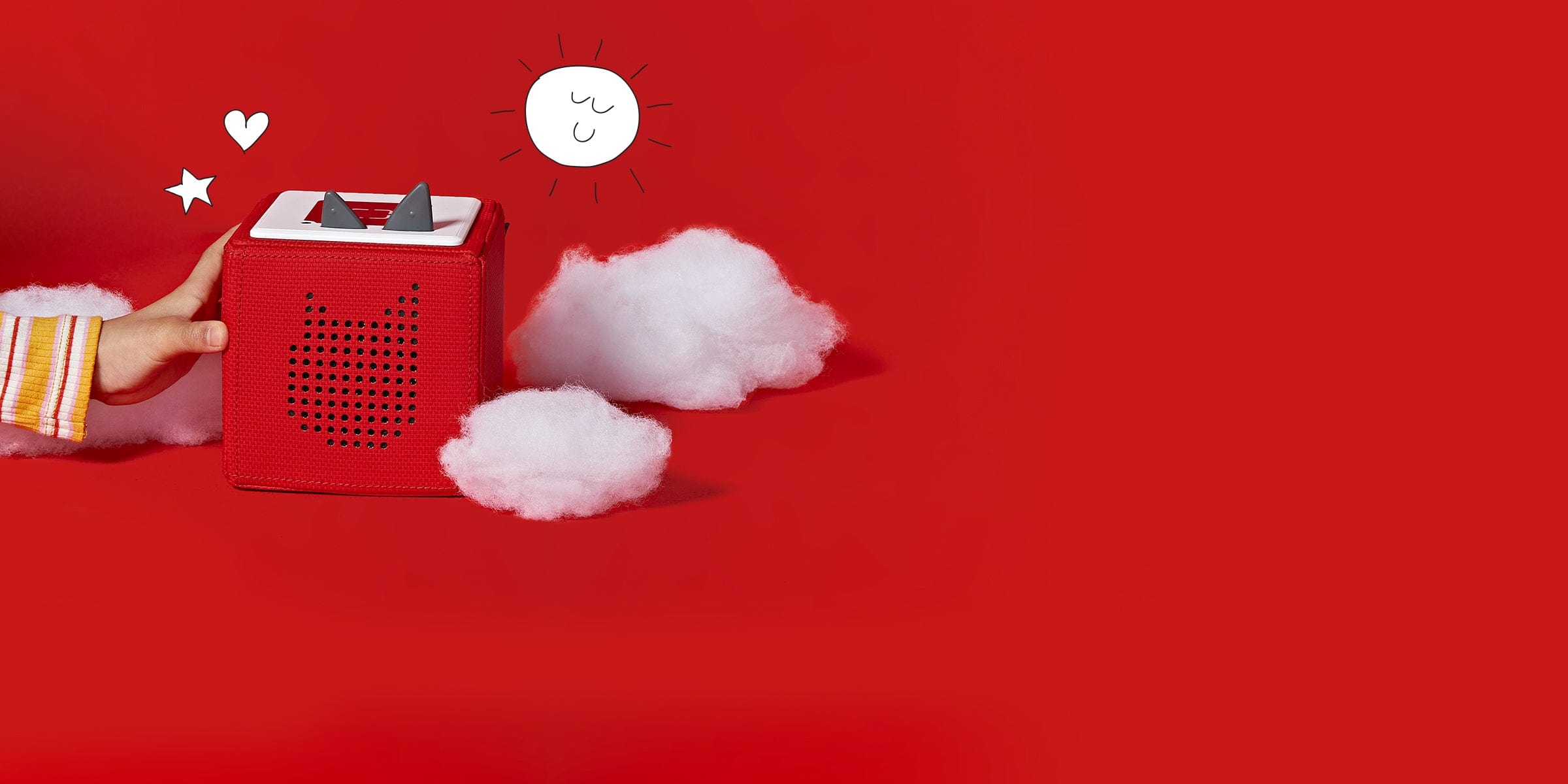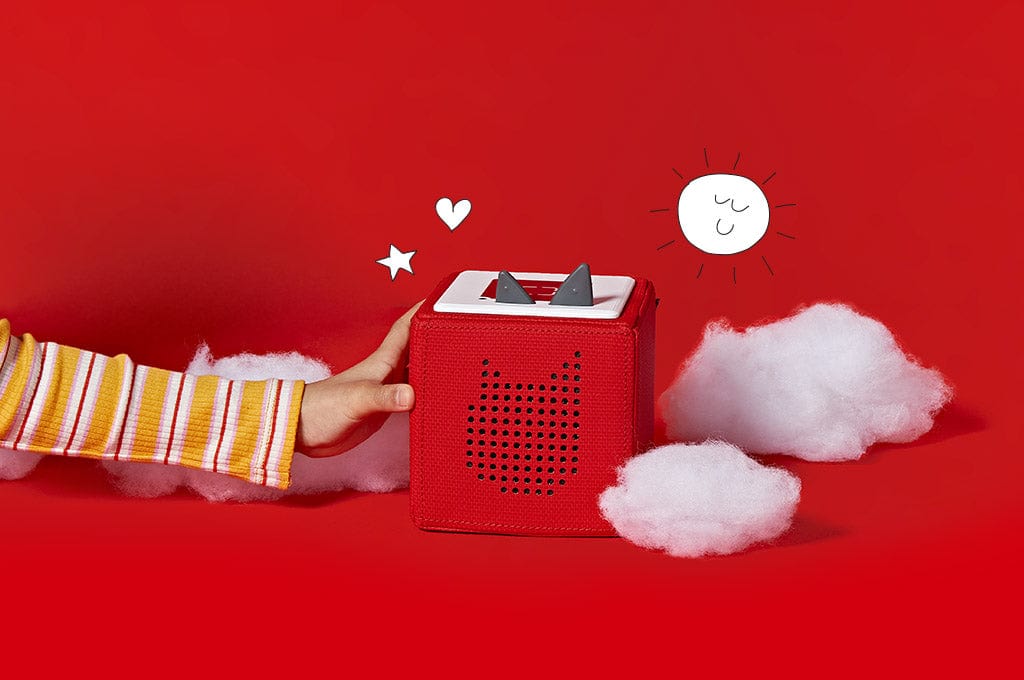 Snuggable + Durable
Soft enough to cuddle, tough enough to handle hands-on kids.

Choose your favorite color from six sustainable fabrics.
On the Go
With seven hours of battery life and plenty of space for story storage, your Toniebox is ready for adventure wherever you go.
Simple Setup
After a one-time, simple setup, your Tonie will begin to play immediately.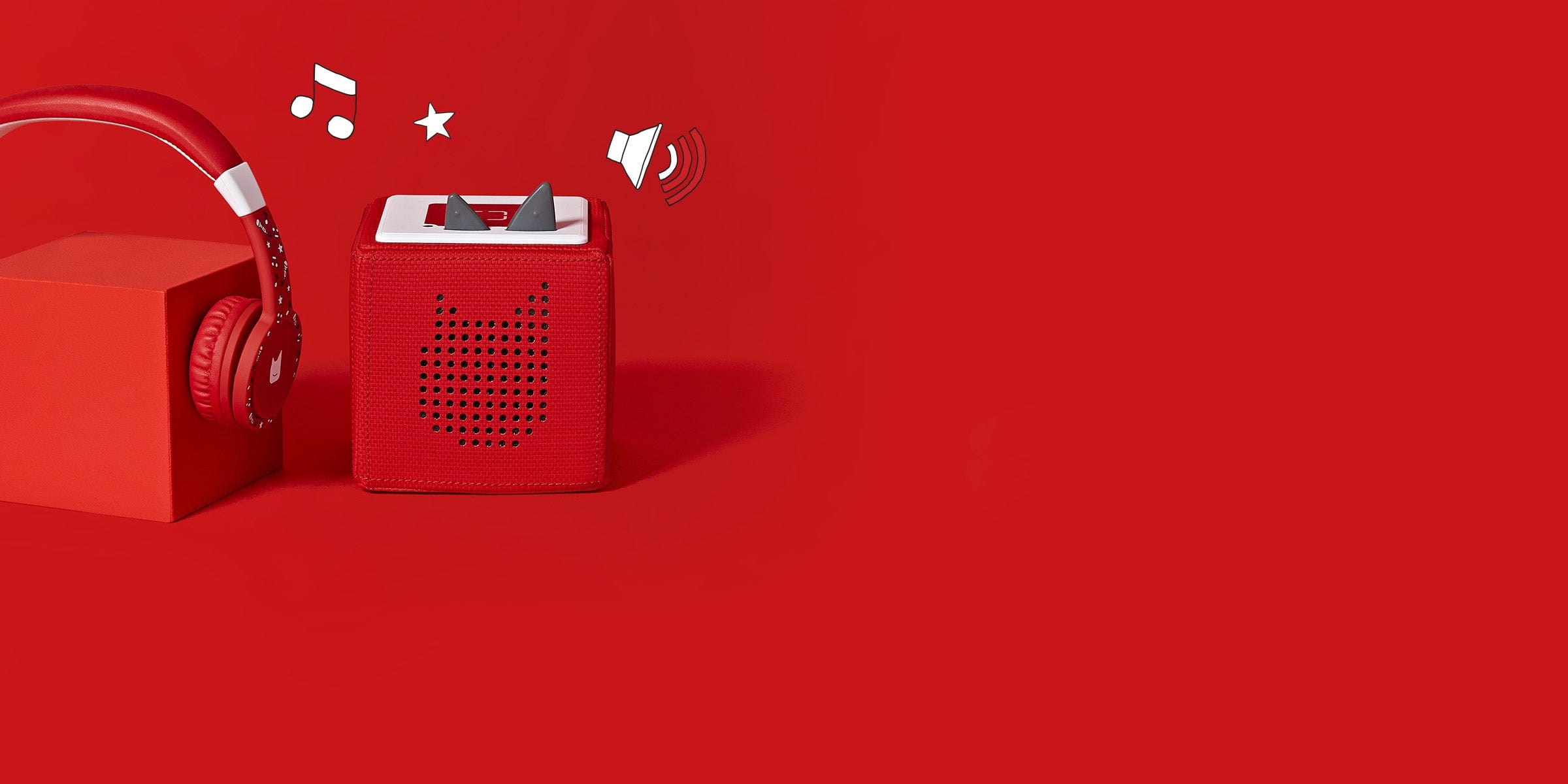 Quiet Mode
The included headphone jack makes the Toniebox a great quiet time companion. (Parents need quiet time, too. We get it!)
Sleep Time
Once the Toniebox finishes a bedtime story, it automatically turns off and goes to sleep. No need to disrupt sweet dreams fumbling with buttons in the dark.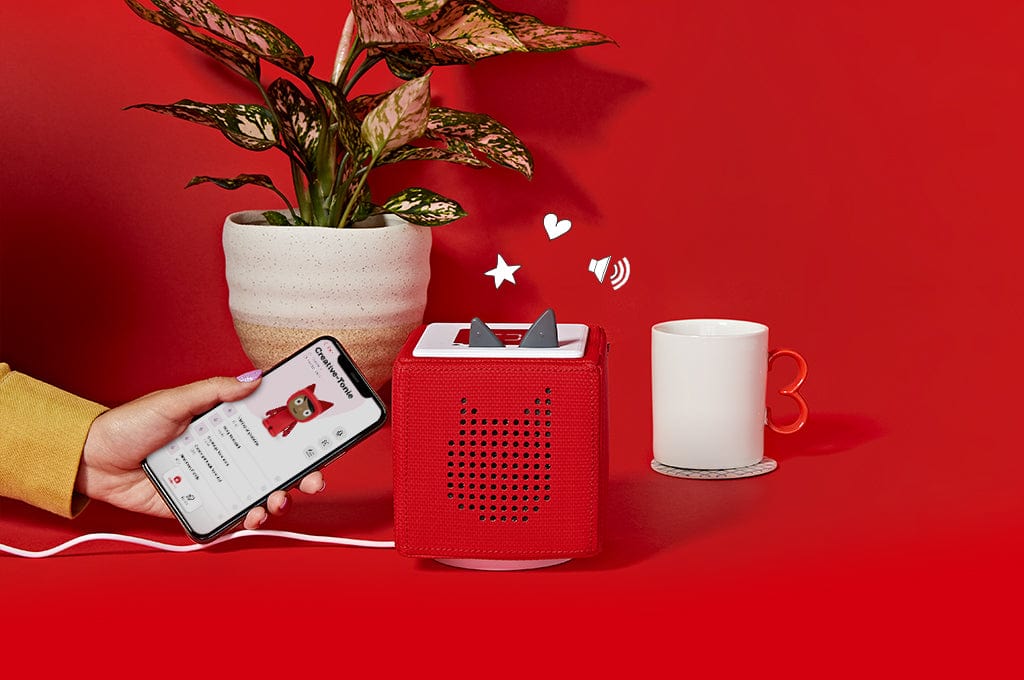 Safe + Secure
The mytonies app enables parents to easily adjust settings like maximum volume and access rights within seconds.
Snuggable + Durable
On the Go
Simple Setup
Quiet Mode
Sleep Time
Safe + Secure
You have skipped the carousel Learn more about the features of the Toniebox
Toniebox FAQs
The Toniebox is designed for independent play by children ages 3 and older. Younger children can also enjoy the Toniebox experience with proper adult supervision. In addition, you are able to filter content by age in our library to explore the content most appropriate for your little listener.
Currently, the Toniebox and Tonies are available for in-person purchase at select specialty retailers throughout the US. 
Designed just for kids ages 3 and up, the Toniebox is a great companion for independent play. The controls are designed with little listeners (and little hands) in mind, so kids can easily adjust volume, fast forward, rewind and change stories all on their own.
Yes! The Toniebox only requires a Wi-Fi connection for the initial setup of your Toniebox, when adding new Tonies for the first time or when loading new content to a Creative-Tonie through the Tonie-App.
Each Starter Set comes with a Playtime Songs Tonie, which features a select compilation of the most popular traditional children's songs for playtime! You can also bundle your Starter Set with three, five or seven additional Content Tonies to receive extra savings and enhance your little one's Toniebox experience.
A
friend

for every adventure

Tiny friends with tall tales. Tonies have songs to sing, stories to tell and more!

Explore our Tonies
Get notified when your items are back in stock!
Get notified when your Tonie is back in stock!
By clicking "Get Notified", you agree to our Terms of Service, acknowledge our Privacy Policy, and agree that we may send you updates about this product and other tonies® products and services.